IV.3. LINKS AND CONNECTIONS OF MERENGUE
Next we will work the correct links to merge in the same accompaniment the three different ways of playing the Venezuelan Merengue in a 5/8 time signature.
As we learned in Chapter III (traditional Venezuelan rhythms), there are three ways to play Merengue in 5/8. Now, when accompanying a song in 5/8, you can choose some of these forms of accompaniment, which you like, but there is the possibility of further enriching your accompaniment by joining these three forms of the Merengue. How ?, with the magic of links.
In the following exercise you will see the correct way to link each of the merengues without interrupting at any time your rhythmic stability and accompanying fluency.
You will notice that the first three time signatures belong to Merengue#1, the fourth time signature is the necessary link to go to Merengue#2, which will be present in the next three time signatures (5, 6 and 7), and then time signature eight will be the link which will lead you to switch to Merengue#3. When you have played the three time signatures that correspond to Merengue#3, we will link the return of each merengue to Merengue#1 where we started. When you return, you will see that the links are different.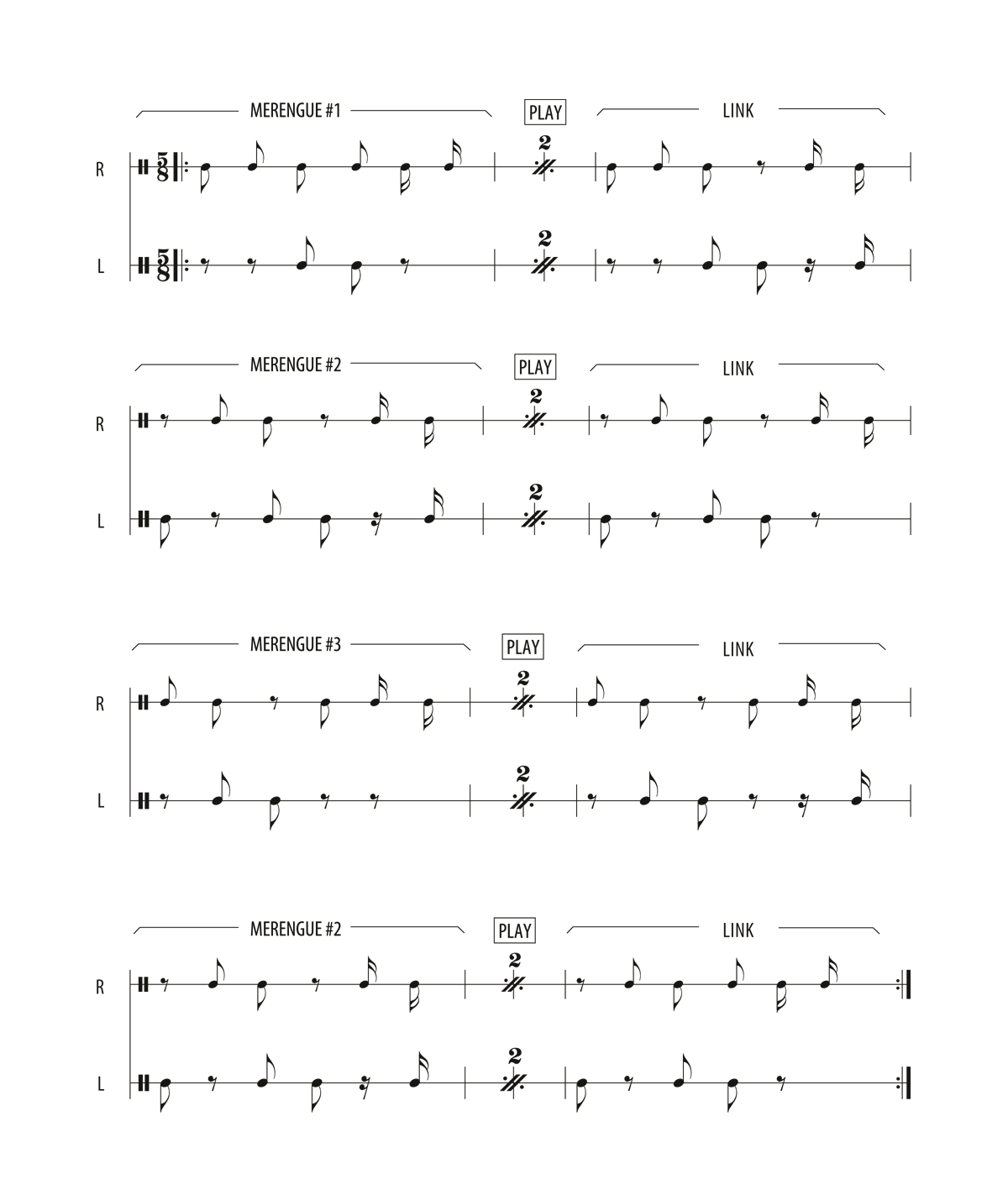 VIDEO LINKS AND CONNECTIONS OF MERENGUE