1er Winner of the award to the best Maracas Player of the Festival De La Música Llanera (Music from the Plains Festival) "El Silbón De Oro". Portuguesa - Venezuela. "El Silbón De Oro" Portuguesa – Venezuela.
1er Winner of the International Festival of Villavicencio - Colombia.
Classical guitarist graduated from the Vicente Emilio Sojo conservatory, Barquisimeto - Venezuela, under the direction of professor Valmore Nieves.
Winner of the Latin Grammy - Certificate of participation in the album "Tesoros De La Música Venezolana" (Treasures of Venezuelan Music) by Ilan Chester.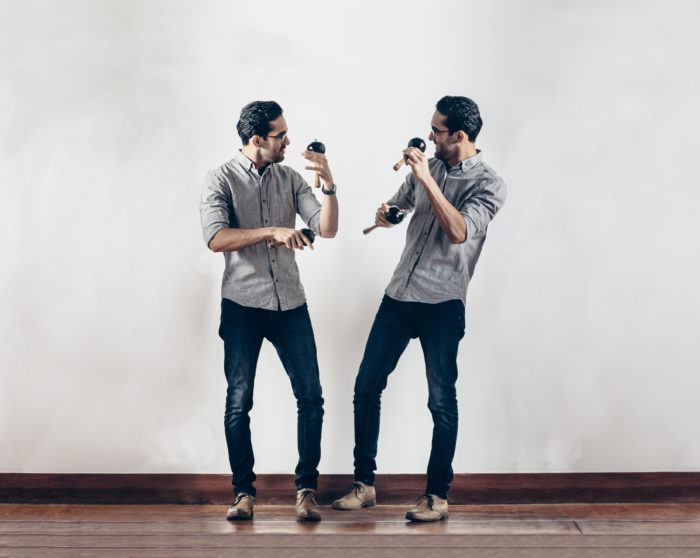 Guest musician on the Latin Grammy nominated recording "Textures From The North Of South" with the Venezuelan Symphony Orchestra. Guest musician in the Grammy Awards nominated recording "PA' FUERA" of C4 Trio.
He premiered in Venezuela the concert for Venezuelan maracas and Orchestra, PATARUCO by composer Ricardo Lorenz, with the Simón Bolívar Symphony conducted by Christian Vásquez. Later directed by Alfredo Rugeles with the Simón Bolívar Symphony and Enluis Montes Olivar with the Lara State Youth Orchestra. Also performed alongside the Tatuí Symphony - Brazil.
He premiered at the Wharton Center at Michigan State University, the new version of PATARUCO with the Wind Symphony of Michigan State University directed by Dr. Kevin Sedatole. Adaptation and transcription by Dr. Travis Higa. Later he performs this same work with the Wind Symphony of the University of Kentucky under the direction of Dr. Cody Birdwell, also with the Wind Symphony of the Vanderbilt - Nashville University directed by Dr. Thomas Verrier.
Author of the book and first method of Venezuelan maracas "5 Movements Are The Key"Musicological work supported, reviewed and approved by Dr. Maria Antonia Palacios, founder of the Master in Musicology at the Central University of Venezuela. Material that he exhibited together with a maracas workshop in ONU Palace of the United Nations in Geneva - Switzerland. This unique method has been presented together with workshops of Venezuelan maracas in the music conservatories of Tatuí - Brazil, Conservatory of Music in Tomar - Portugal, Castelo de Paiva Academy of Music Oporto - Portugal, ESMUC Higher School of Music of Catalunya Barcelona - Spain, Benisanó School of Music Valencia - Spain, National Conservatory of Lima - Peru, Berklee College of Music Boston, Scottdalle Community College of Phoenix - Arizona, Kalos Music and Art School Miami, Michigan State University, University of Kentucky – EEUU, Vanderbilt University – EEUU, GuildHall School of Music and Drama London - England, Clermont Ferrand Conservatory - France, Venezuelan Creole Music Stage in Mirecourt - France, Théâtre De France Saint Christophe D'Allier.
Selected among 2500 musicians in the world, as the only Latin American to participate in the OneBeat 2013 program, organized by the US State Department, touring concerts and workshops throughout the east coast of Florida from New Smyrna Beach to New York.
Tours made with multiple musical projects in Colombia, Argentina, Uruguay, Chile, Peru, Bolivia, Brazil, France, Spain, Portugal, England, Turkey, Stockholm, Switzerland, Brussels, New York, Boston, Michigan, Philadelphia and Washington.
Music production "INSTINTO"Member of the Urban Acoustic Movement, Rock and MAU, Arcano, Kapicúa, Los Sinvergüenzas, Joropo Jam and Venezuelan Roots and Cuatrombon. Music producer, executive producer, recording engineer and editor of "Tipico Ma Non Troppo" Venezuelan music album by oboist Fernando Álvarez.
Professor of the Maracas Chair of the Simón Bolívar Conservatory of Music Caracas - Venezuela 2014 - 2016.